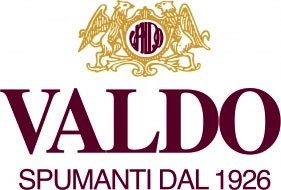 SUPERIORE DI CARTIZZE VALDOBBIADENE CUVÉE VIVIANA
D.O.C.G.
Product description
Highly charming Cartizze, almost a "cru"; obtained from grapes cultivated in the impervious and prominent portion of the sunny Cartizze hills
Production area
Cartizze area in the municipality of Valdobbiadene, included between San Pietro di Barbozza, Santo Stefano and Saccol
Altitude and exposure of the vineyards
From 300 to 400 metres a.s.l. with southern exposure
Soil
Mainly clay over a base of sandstone
Grapes/Blend
Glera - the Cru of Valdobbiadene D.O.C.G.
Harvest period
Manual harvest between the end of September and the beginning of October
Vinification
Soft pressing follows the light cold soak maceration of aged grapes. Fermentation is done at controlled temperatures using selected yeasts
Yields
Max 12,000 kg/ha (4.8 tons/acre)
Ageing
5-month Charmat ageing followed by 3 months in the bottle
Alcohol level
11%
Color
Rich straw yellow. Extra fine perlage
Bouquet
Intense ripe fruits fragrance evokes scents of vague wild apple and banana
Flavour
Pleasantly sweet and elegant, its velvety bouquet brings out warm spicy and fruity sensations
Serving suggestions
The tulip-shaped glass will showcase this Prosecco at its best. We recommend serving this product at 6-7°C (43-45°F) and gradually bringing the bottle to temperature in order not to shock the wine. Do not store sparkling wine for long periods of time in the refrigerator
Food matches
Adds a touch of class to the end of any meal when served either on its own or with delicate desserts and fruits. Ideal for celebrations. Given its sweet taste is widely appreciated by women